It's time to wrap up another week! I think this has been the most productive week of my entire life. I have a master list of things I need to do and I have been feverishly checking them off one by one and let me tell you, it feels so good crossing things off a huge to-do list! Don't you agree?!?
One of the things that I did this past week was shop for some new work clothes. What I really needed were some dress pants because I currently have… none. Well I do, but they are all crops that don't really work in the winter. And I have this one really fun pair of Michael Kors dress pants that are super bright and blue and patterned, but my ex-military coworkers gave me a bit of a hard time when I wore them for the first time, so those have now become 'weekend pants'. Anyway, I needed work pants, so off to the mall I went. I tried on every style in almost every store, and unfortunately didn't have too much luck.
But what I did see while out shopping were some beautiful work dresses! Here are 5 of my favorites!
1. Ann Taylor Lacy Linen Shirtdress. I love the details on the side!
2. The Limited Substantial Skater Dress. Nothing wrong with a plain dress that has a great shape. Add a belt and a cardigan and you've got a classic Kelly look!
3. Banana Republic Navy Lightweight Wool Faux-Wrap Sheath. Look at the details! Look at them! Look!!!
4. Brooks Brothers Silk Sleeveless Dress. Great work-appropriate length and a pretty sheen. But really, work-appropriate skirts and dresses are a bit of a pet peeve of mine. You're not going to the club, please don't dress like it.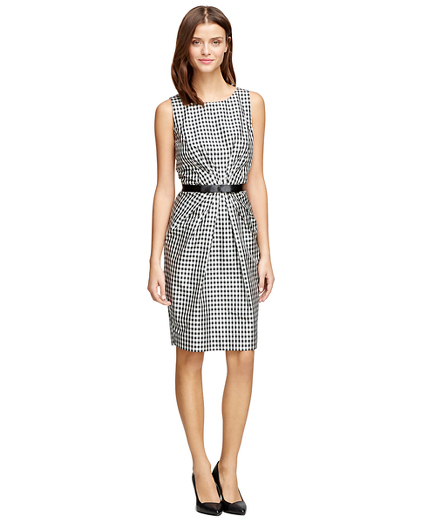 5. J.Crew Kayla Dress. This is probably my favorite. It is so feminine and fun and pretty and I think I want to wear it every single day.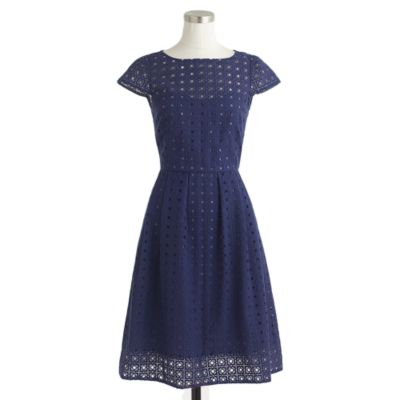 Did I actually buy any of these dresses? Nope. Did I try them on just for fun? You know I did. I already have enough cute work dresses currently hanging in my closet, but it never hurts to dream about a few more!
Happy weekend!